Special Offer
Special Offers
5 Star Fun with Sponge Bob
Ask about Free Spa Treatments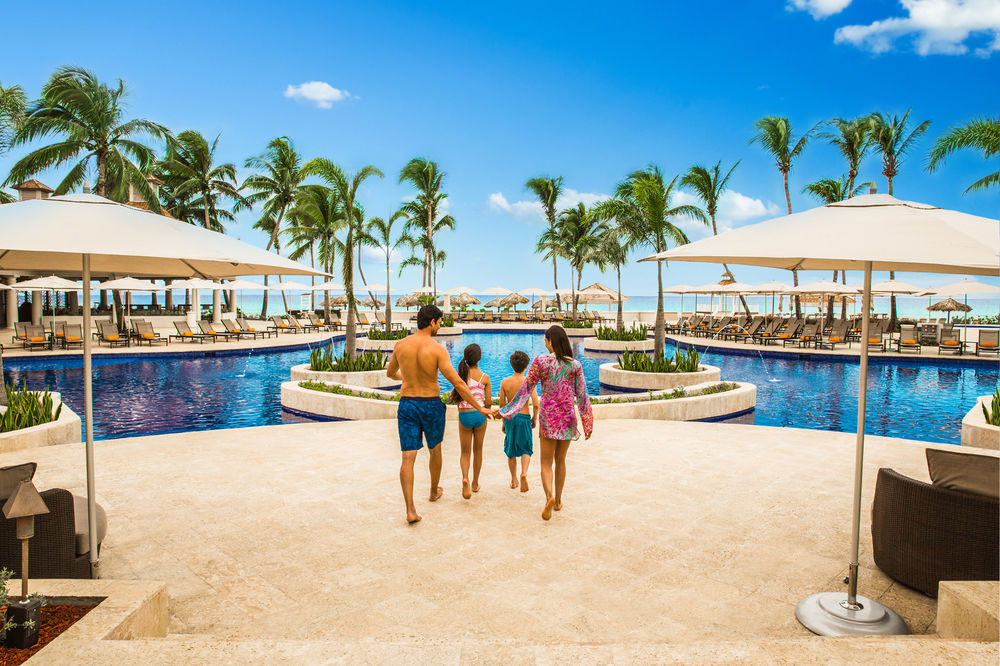 NICKELODEON HOTELS AND RESORTS, PUNTA CANA
UVERO ALTO
PUNTA CANA, DOMINICAN REPUBLIC
Distance from hotel to Cancun International Airport (CUN), 8.2 miles (13 kms). Stylish and exhilarating, located just 15 minutes from Cancun International Airport and nestled between the jungle and Caribbean Ocean, is just that. 526 ultra-modern suites feature chic accommodations and the refined...
Special Offer
Special Offers
Amazing Honeymoon Package
Free Dinner on the beach
Free Couples Massage
Free 2 night return stay
WELCOME TO SECRETS AKUMAL RIVIERA MAYA Idyllic. Striking. Nature. Secrets Akumal Riviera Maya, ideally located in the heart of the Riviera Maya along the famed white-sand beaches and calm, clear waters of Akumal, fuses elegant and original design with nature's elements....
HYATT REGENCY MAUI RESORT & SPA
200 NOHEA KAI DRIVE
LAHAINA, MAUI HI 96761
Special Offer
Special Offers
Save $200 per room
On an overwater Bungalow
Distance from hotel to town, 15 minutes. Distance from hotel to Bora Bora Airport (BOB), 15 minutes. Located on a charming islet at the foot of Mount Otemanu and southeast of the main island of Bora Bora, this gorgeous escape from civilization is one of the most...
THE ST. REGIS BORA BORA RESORT
MOTU OME'E BP 506
BORA BORA, 98730, FRENCH POLYNESIA
Special Offer
Special Offers
Free Honeymoon Package
Dinner on the beach and Couples Massage
Up to 2 free nights for your anniversary
Free breakfast in bed
WELCOME TO SECRETS PLAYA MUJERES GOLF & SPA RESORT Exclusive. Alluring. Pure. Set along the famous white sand beaches of Playa Mujeres and a mere 10 minutes north of Cancun, the brand new all-suite Secrets Playa Mujeres Golf & Spa Resort raises the bar on...